Boca crowned champions before shutdown
"It is the biggest game in our history," runs the Argentinian FA campaign. "And we need to win."
Amid the slightly laboured football analogy imploring people not to go out – "if you leave home you'll be caught offside and hurt the team" – was the simple message of unity in a time of crisis. Star players appeared in another video saying: "There are no colours, we have to wear the same shirt."
Carlos Tevez no doubt had similar good intentions when he said players were not the most affected by the coronavirus pandemic. "Footballers can go six months, or a year, without being paid," claimed the Boca Juniors captain. "We are not in the same desperate situation as kids who live day to day."
Tevez grew up in an impoverished neighbourhood and knows first-hand the social and economic reality of many people in his country. Yet his comments sparked controversy among his fellow players. Most do not earn the wages he is on at Boca, nor indeed have they enjoyed successful and lucrative moves to Europe.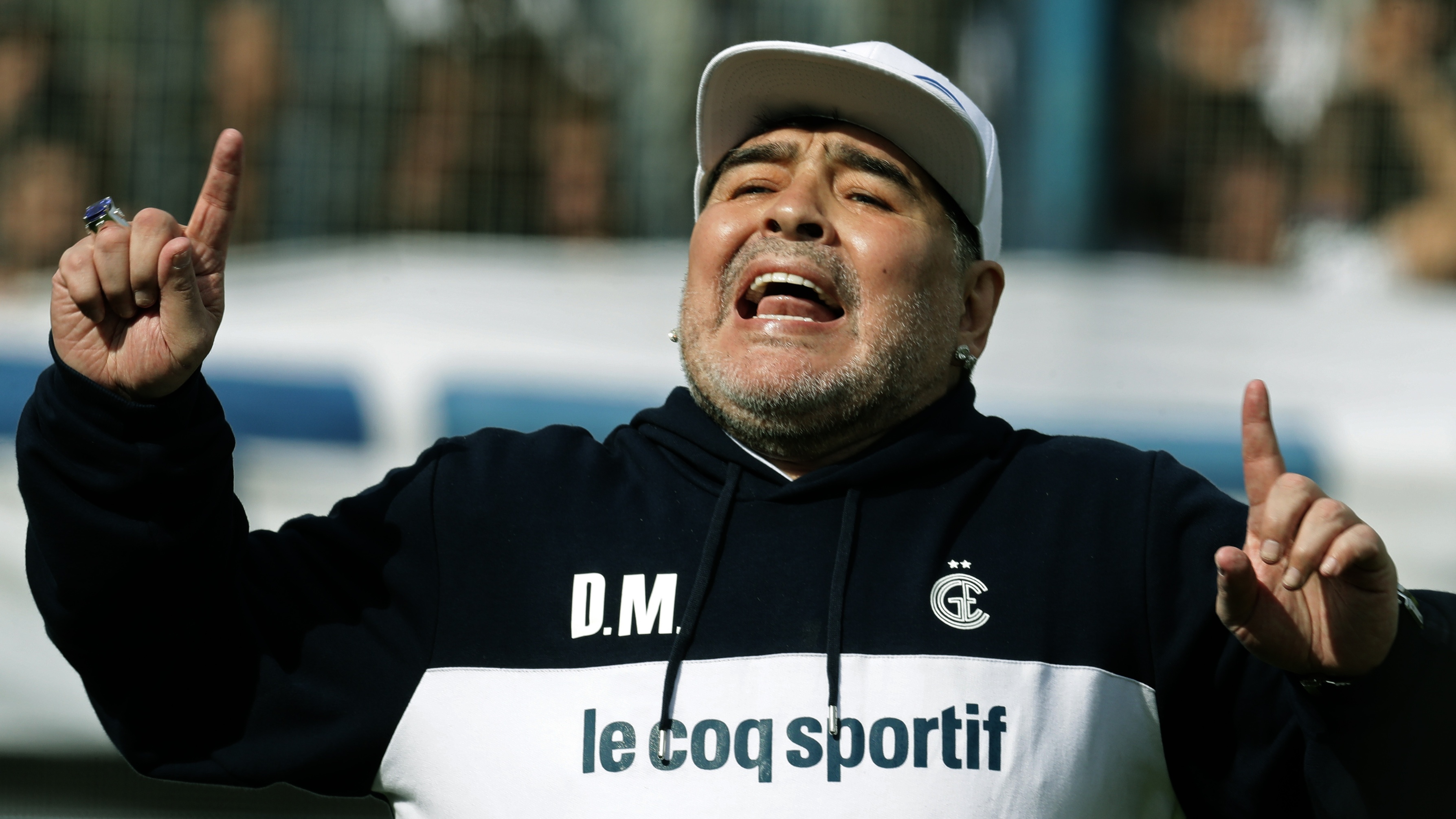 "Many players are in the same situation as any other worker who can't make ends meet if he's not paid," said Luis Angel Salmon, a charismatic lower-league journeyman striker in his late 30s, who curiously had a short spell at the same club as Tevez in China.
Diego Maradona, who is coach of Gimnasia de La Plata, offered his contract and wages up for review. But he warned not all players can go so long without pay and he believes some club directors
are using the situation to avoid paying players, arguing: "It seems some clubs have always had a pandemic."
Clubs in Argentina already faced a juggling act to balance the books, with rampant inflation and currency controls, before the suspension of all activities due to the coronavirus outbreak. TV money
is secured for April, but after that it is unclear where finance will come from.
The coronavirus pandemic reached South America late. Argentina registered its first case in early March, several months after the outbreak in China, and it has suffered relatively few deaths. The country went into full national lockdown on March 20 and Argentina president Alberto Fernandez, recently declared an honorary club member at Argentinos Juniors for his birthday present, admits: "I don't know when football will return. May seems the worst month for it." As winter nears in the southern hemisphere, Argentina expects the spike in cases in the coming months.
Racing Club de Avellaneda and Talleres de Cordoba, were among the first top-flight clubs to announce a reduction in players' wages in order to pay club employees.
Clubs are now debating how football will continue after lockdown. The immediate task at hand is resuming the second phase of the 2019-2020 season – the Copa Superliga, a separate competition and title in itself.
Meanwhile the first phase, the Superliga, ended in dramatic fashion. In mid-February, with two games to go, River Plate appeared set to win the only piece of silverware missing from Marcelo Gallardo's personal trophy cabinet. Since taking over at the Monumental in 2014, he has lead River to an astonishing period of success, winning continental trophies and defeating Boca Juniors in high-octane clashes – not least the Copa Libertadores Final of 2018. But he had yet to win the Argentinian league.
And so it remains. River stumbled and took just two points from the last six available. Boca took all six and won the first title in the new era.
Club presidential elections at Boca last December saw Jorge Ameal win, and with him Juan Roman Riquelme returned to the club as sporting director. The former playmaker's first decision was to bring
2007 Libertadores-winning coach Miguel Angel Russo back to the club.
Russo replaced Gustavo Alfaro, whose conservative approach had riled senior players. On Russo's return the side drew 0-0 and then won all six remaining games. He shifted the team's formation and approach, with the result that the defence conceded one goal in seven games, and the attack struck16 times.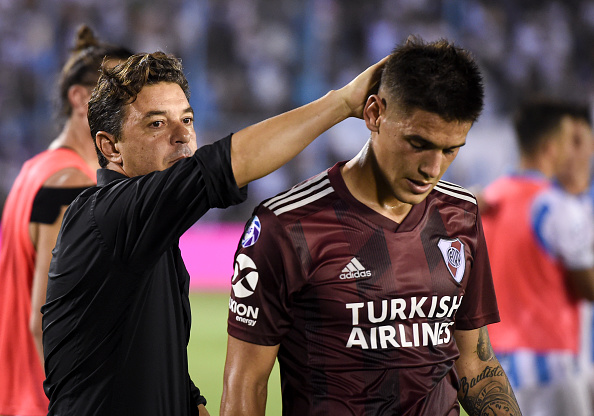 While Eduardo Salvio was the highest scorer in the season sprint finish, it was a rejuvenated Tevez who led the line. His star had shone dimmer in recent months and there were questions over his future.
And while River were failing to beat Atletico Tucuman in the north of the country, in Buenos Aires it was Tevez's goal against Gimnasia that secured the title. It was another personal milestone for the forward – his 200th appearance and his10th title with the club.
While it remains unclear when the Copa Superliga will resume, some club directors see a chance to change an already complicated league structure